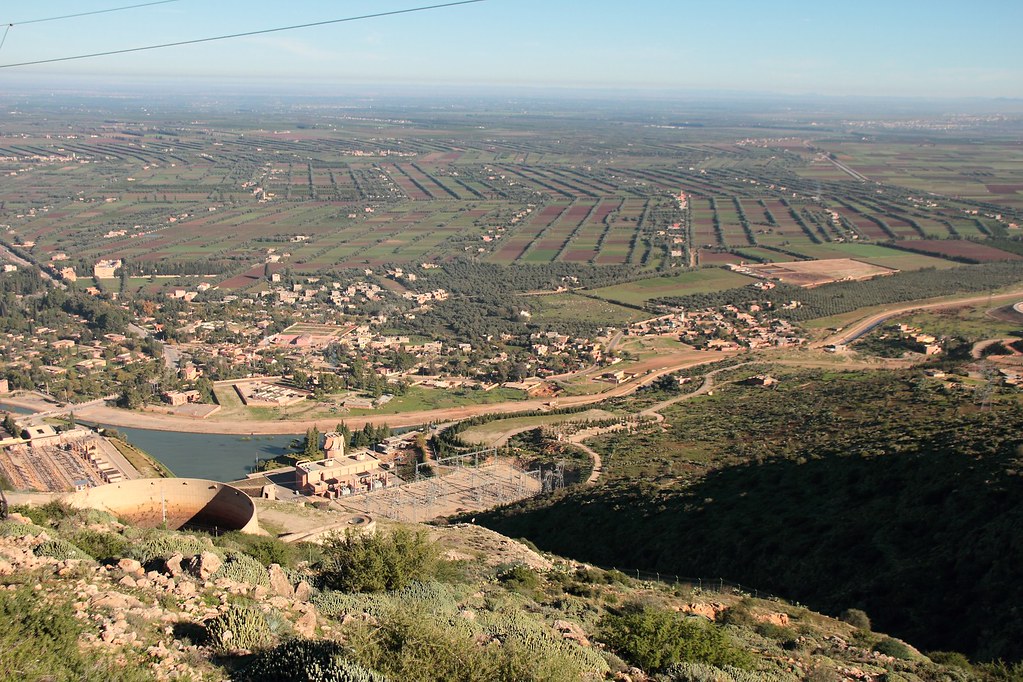 Discover authentic Morocco and contemplate the endless spaces of the Sahara Desert on a 3-day Morocco desert tours from Marrakech. Sleep under the wonderful stars in a desert camp and spend an evening in a traditional riad. Travel through the Dades and Draa valleys; see the fortified village of Ait Benhaddou, and much more in your Morocco desert tours.
– Day 1: Marrakech – Tizi – N – Tichka – Ait Benhaddou – Ouarzazate – Gorges du Dadès
In this Morocco desert tours, we will leave from Marrakech, at 7 a.m., crossing the Col Tichka 2260m, visit the Kasbah Ait Benhaddou, lunch at Ouarzazate, visit the kasbah of the city a wonderful place to see during your Morocco desert tours. You will cross the oasis of Skoura, Kalaat M'gouna, the valley of roses to reach the Dadès.
– Day 2: Dades Gorges – Tenghir – Todra Gorges – Tinjdad – Erfoud – Merzouga
In the Next Morning of these Morocco desert tours, we will leave the Dades gorge for Erg Chebbi at the gates of the Sahara desert. See Berber villages scattered along the way, and pass by Tinjdad, Jorf and Erfoud to get an idea of ​​the Saharan landscape.
In these Morocco desert tours, we will also see the oasis of Tafilalet before your arrival in Merzouga. Take a break to relax in Merzouga for a few moments before riding on the back of a camel and crossing the sand dunes on the way to a nomadic Berber camp. Observe the sand dunes and the desert landscape from a timeless perspective while listening to the drums of the desert camp in the middle of the Sahara, what a wonderful Morocco desert tours moment. Take pictures of the spectacular sunset from the highest dune. Then attend a camp to spend the night inside a nomad tent.
– Day 3: Merzouga – Midelt – Ifran – Fez
In the last day of these Morocco desert tours, our camels will take us back to Merzouga, where we will then go to one of the cleanest and most fascinating cities in the world. Ifrane is known in Morocco as a "little Switzerland" because it is located high in the Atlas Mountains and it snows there during the winter season.
It is possible to find a place to have lunch in Ifrane, or it may be easier (depending on the schedule) to stop in the Ziz valley. This beautiful Moroccan interior road is filled with photographic possibilities and magnificent landscapes, a way to make your Morocco desert tours more remarkable.
In these Morocco desert tours, the guides will take us through the beautiful Ziz Valley. Here you will see a number of spectacular gorges, reddish-gold dunes and a number of amazing oases in the Tafilalt. Here you will see the thick and lush canopy of palm trees that flourish on the sides and bottoms of the cliffs, spectacular views of the golden sandstone buildings tinged with pink and the deep gorges winding through this picturesque valley.